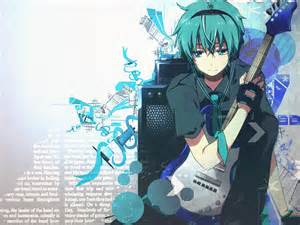 Hatsune Mikuo is the official fan-made male counterpart of Hatsune Miku, who is also his voice source.
Appearance
Mikuo's appearance may vary depending on the artist. He is 16 like Hatsune Miku, and his overall appearance is turquoise hair and eyes, a silver top with a turquoise tie, and black pants.
Personality
Nothing is revealed about his personality.